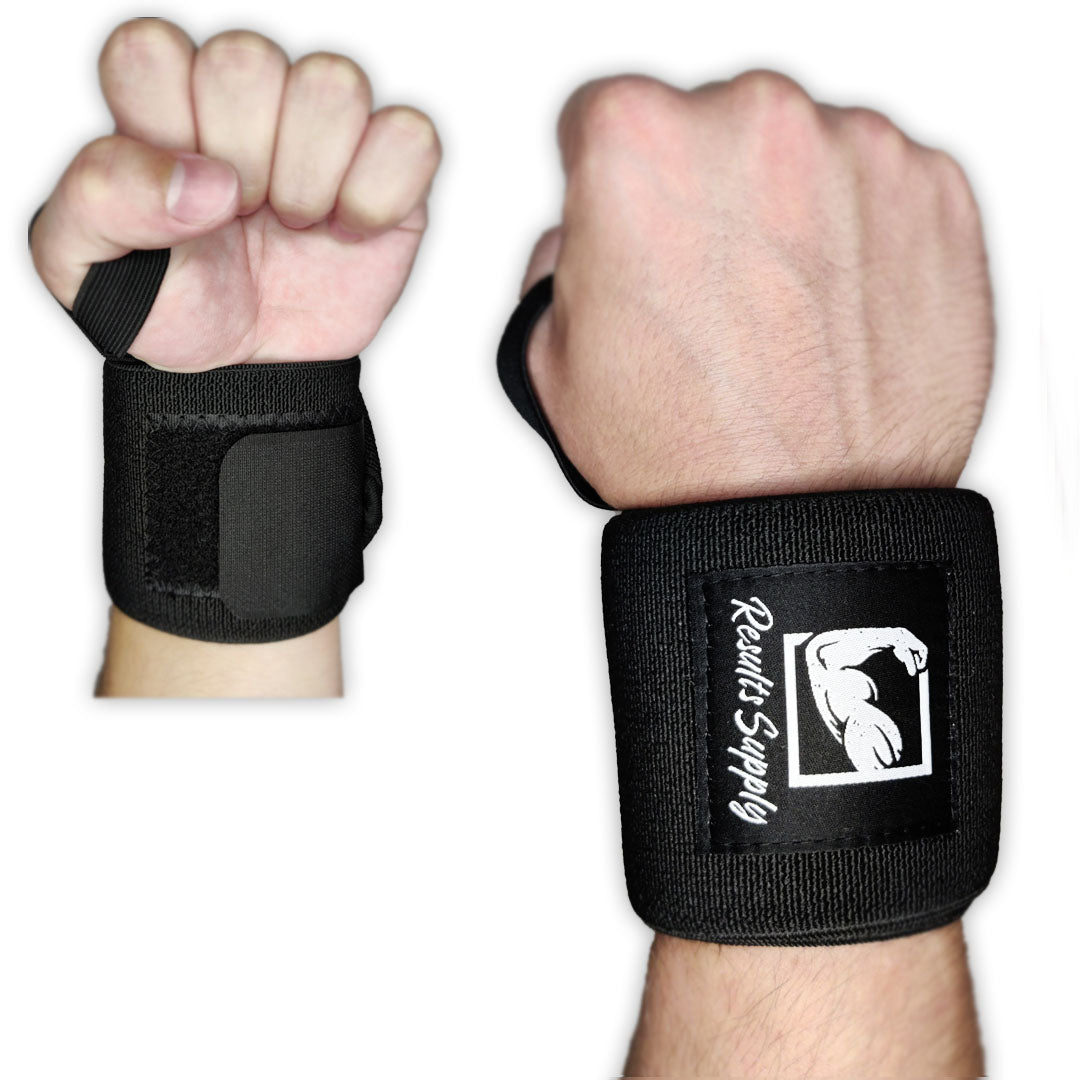 Variety Combo- Wraps + Samples (15 Servings) + Shaker Cup
On the go? Forgetful? Need in case of emergency? Afraid of commitment? Self-Experimenter? These are all reasons to grab yourself some samples! It's the perfect way to try out new Whey Proteins and Pre-Workouts!

The Results Supply Wrist Straps provide the extra support that we need to finish those big lifts. They come equipped with elastic thumbholes which keep the strap in place and a high-stretch material with velcro fastening allows you to customize the wrist support and tightness to suit your needs.

Perfect for on the go! mix your whey proteins and pre-workouts perfectly. 

 

Steel Whey Pro Protein- 5 Servings

Pack on muscle with an affordable high-quality protein. WHEY-PRO promotes lean muscle gains without any harmful fillers. WHEY-PRO is fortified with 20g of whey protein per scoop loaded with vitamins, minerals, and nutrients to support you in reaching your goals, and always without gluten, fillers, or any other impurities.

Backed by Science to Help Optimize:

Promotes Muscle Growth*
Reduces Cellular Inflammation*
Hunger Reducing Meal Replacement*
Enhances Body Antioxidant Defenses*

Redcon1 MRE Protein- 5 Servings

Fuel your body with MRE, commonly known in the Military as Meals Ready-to-Eat. M.R.E. are rations given to the soldiers to provide them with nutrients to keep running strong while out in the field. The most important fuel you can give your body is real food, especially whole foods. MRE is made from natural ingredients and a real protein blend. Our formula contains absolutely no whey! With MRE, we have given you the nutrients you need to repair and recover muscle tissue from the best possible whole foods sources. Stop reaching for fast foods and reach for whole foods with M.R.E. Contains: Milk, Eggs, Fish (Salmon), Coconut Warning: manufactured on shared equipment which processes products containing milk, egg, soybean, wheat, shellfish, fish, tree nut flavor and peanut flavor


eFlow Enrage Black Pre-Workout- 5 Servings

ENRAGE Black is our all-encompassing, clinically dosed, extremely potent, high-intensity, high-stimulant pre-workout formula. ENRAGE BLACK delivers energy you can feel, powerful pumps, muscular endurance, razor sharp mental focus, and peak performance.*

Each scoop supplies a whopping 3.2G Beta-Alanine, 6G of Citrulline Malate, and 370MG of our Caffeine Trifecta.

ENRAGE Black redefines what it means to be an industry leading pre-workout, delivering unrivaled energy, focus, pumps, and performance. To lead the pack and remain the best, the best don't rest—they evolve. This is the evolution of ENRAGE*

The new generation of ENRAGE delivers enhanced training benefits on every level, includes new performance ingredients for even stronger pump power, and joins the ranks of Warrior Status BLACK.