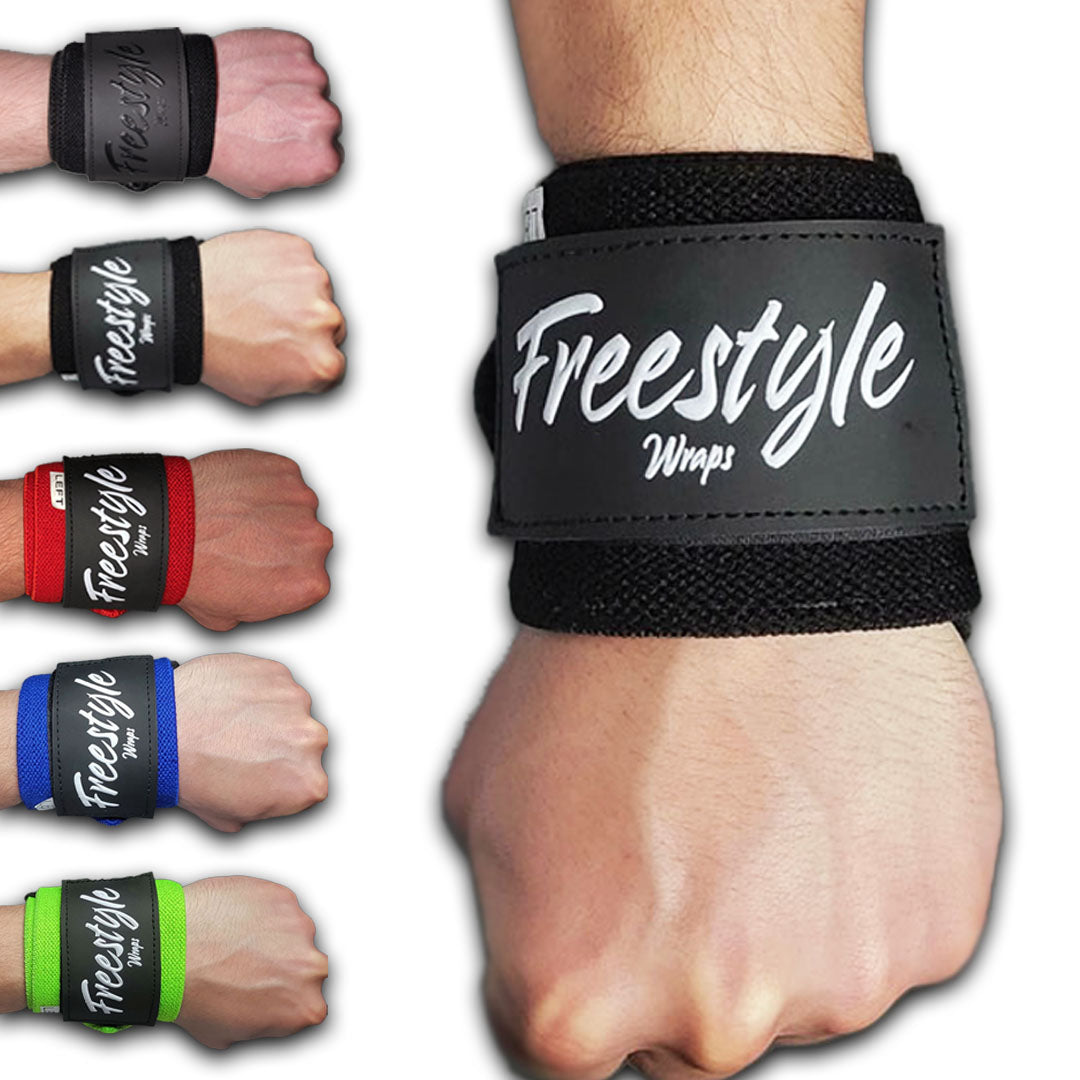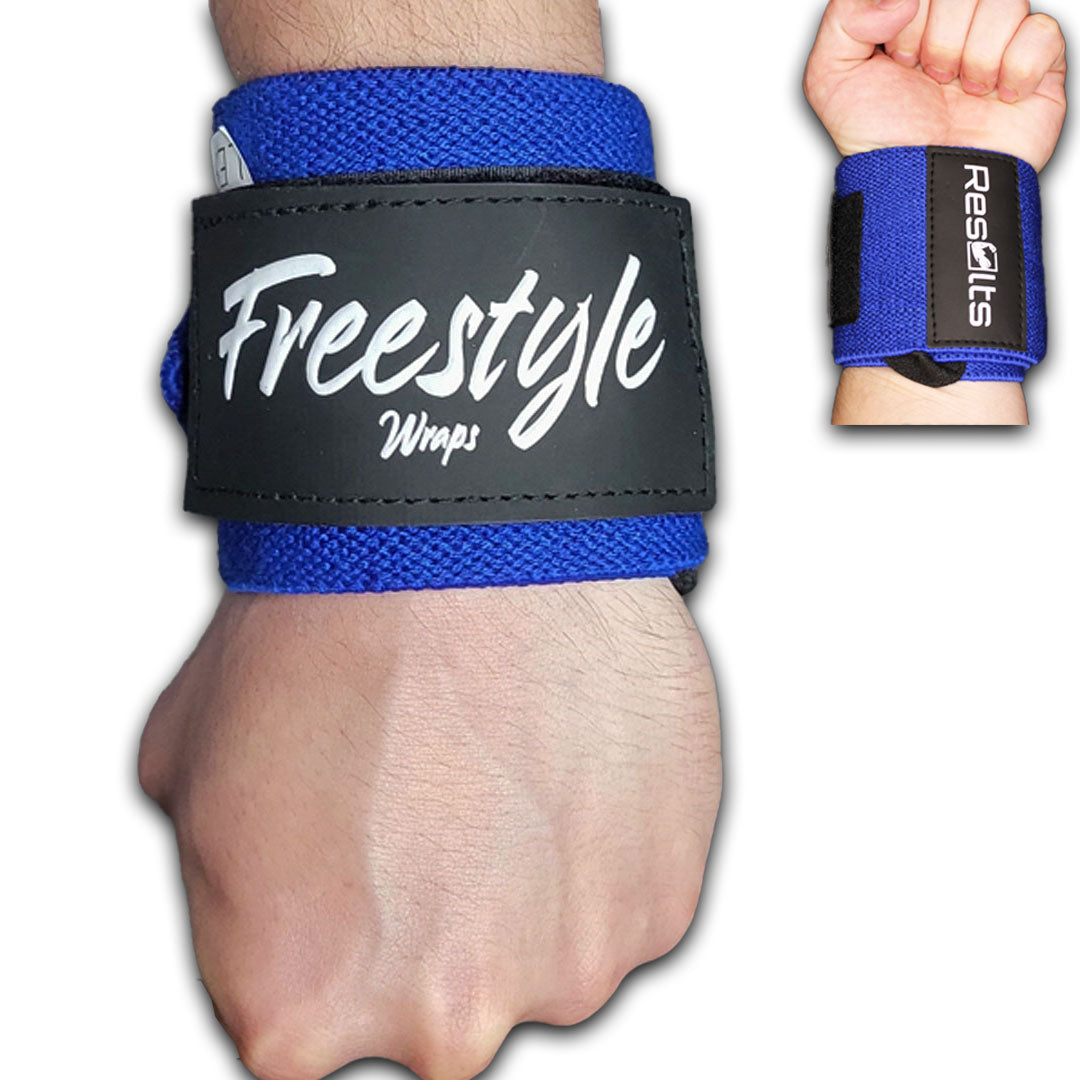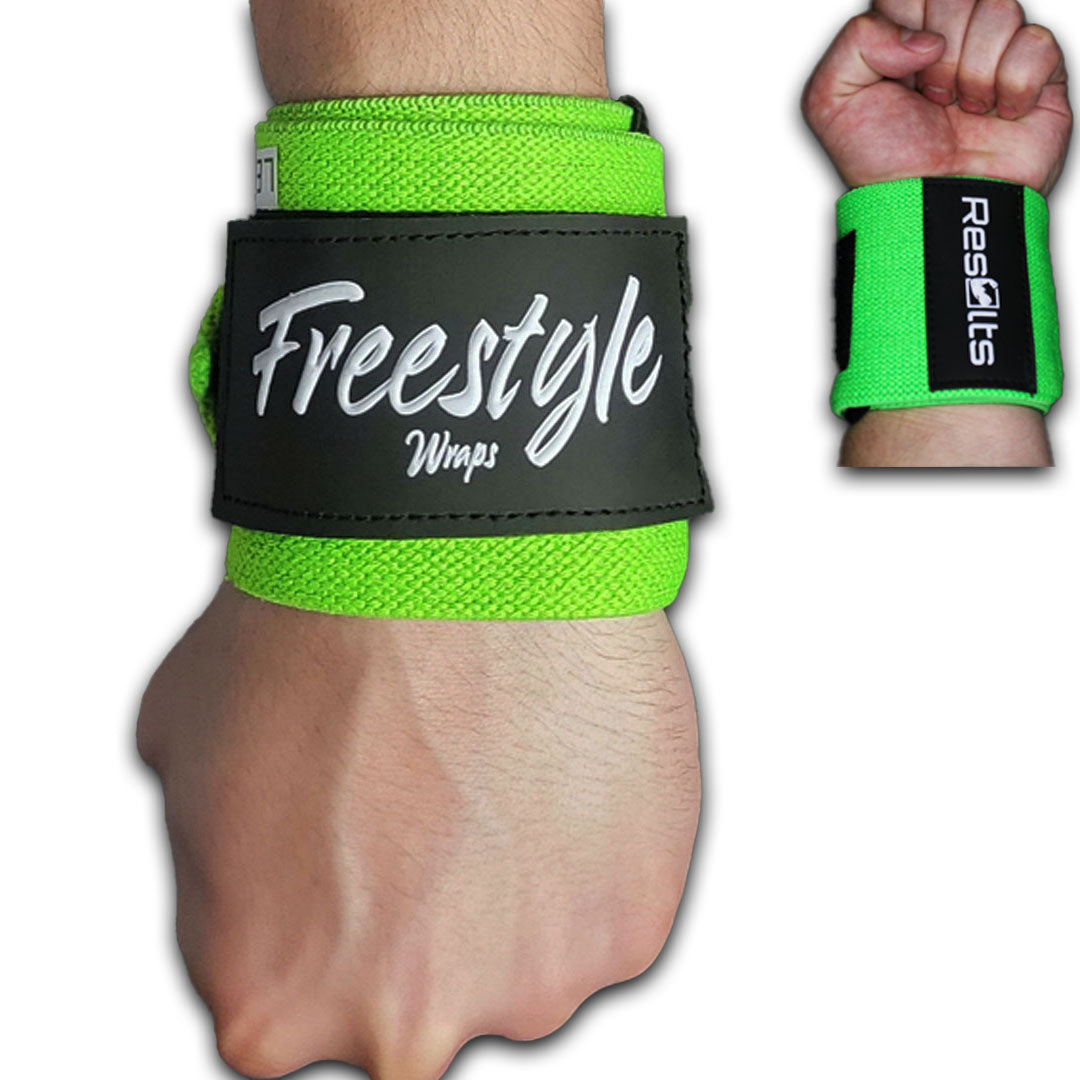 Freestyle Wraps
Belt-Loop Wrist Wraps for Powerlifters
Wrist Wrap Product Details:

USPA Approved 
Belt-Loop with double stitch Velcro fastening
High-stretch woven material
Durable wrist support for lifting
20" from end to end
3" Width
Care: Hand wash with light detergent and let air dry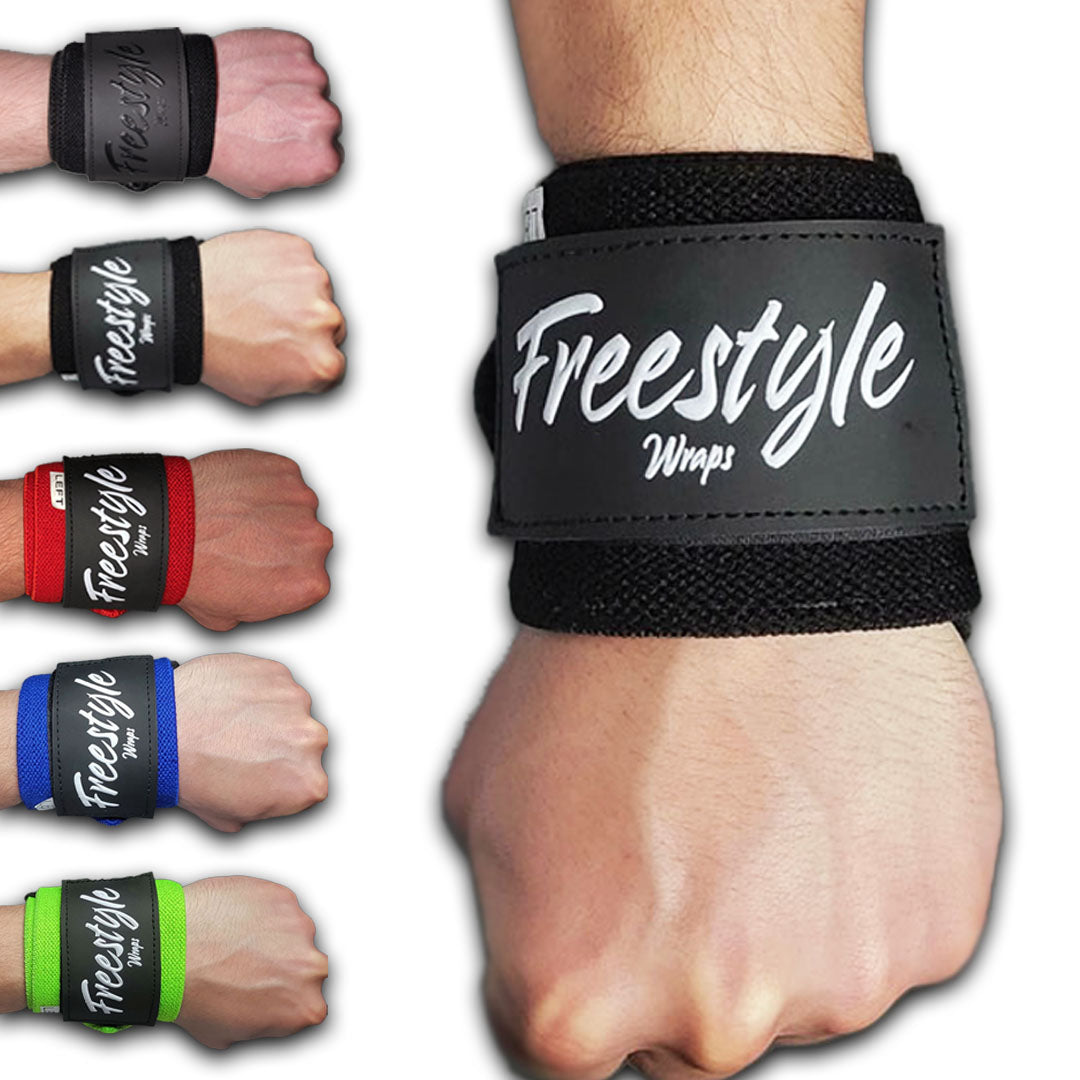 Key Features & How to Wear
What are your waiting for?
If you're looking for a wrist wrap that's made for powerlifters from someone who has competed themselves, look no further than our Freestyle Wraps with a belt loop!
Say goodbye to your old, cheap, and ineffective wrist wraps that provide little to no support. Upgrade to our custom high-performance elastic wrist wraps that provide firm and steady support during your workout and won't unravel, rip or slip off.
Do What You Love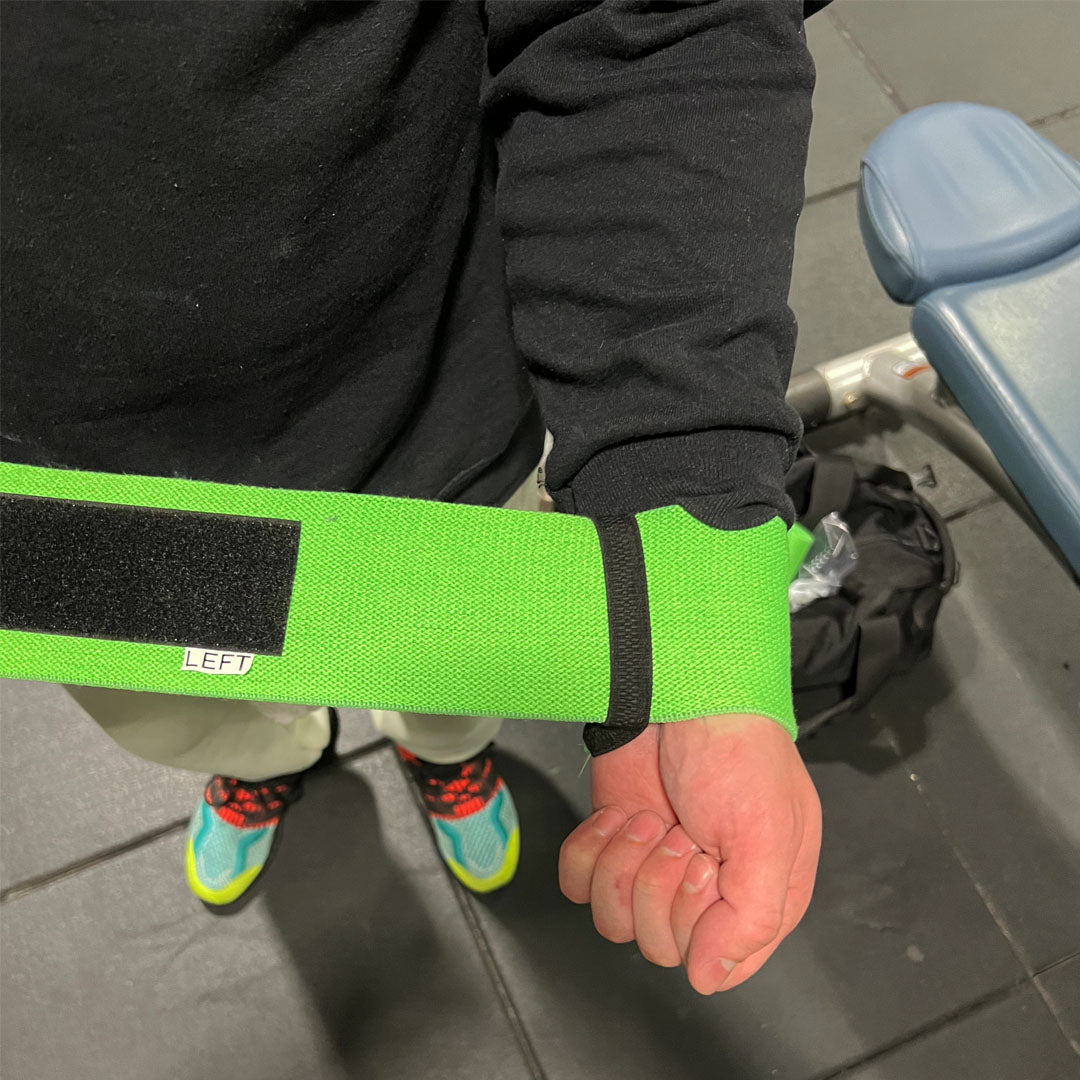 Heavy Duty Belt Loop
The thick belt loop allows you to easily the reinforced weightlifting wrist wraps around your joint and secure it at a tension level of your choice for better support and stability
Perfect For Many Exercises
Best for Bench Press, Shoulder Press, Low Bar Squats, Curls, or any numerous other lifts
Made For Powerlifters & Bodybuilders
Freestyle wraps are designed to give you the even support across your wrist instead of just your thumb. The belt loop design is a game-changer - it allows you to adjust the tension to your exact needs, so you can feel confident and comfortable during your lift.
6 Bold Colors
Pick Your Favorite Color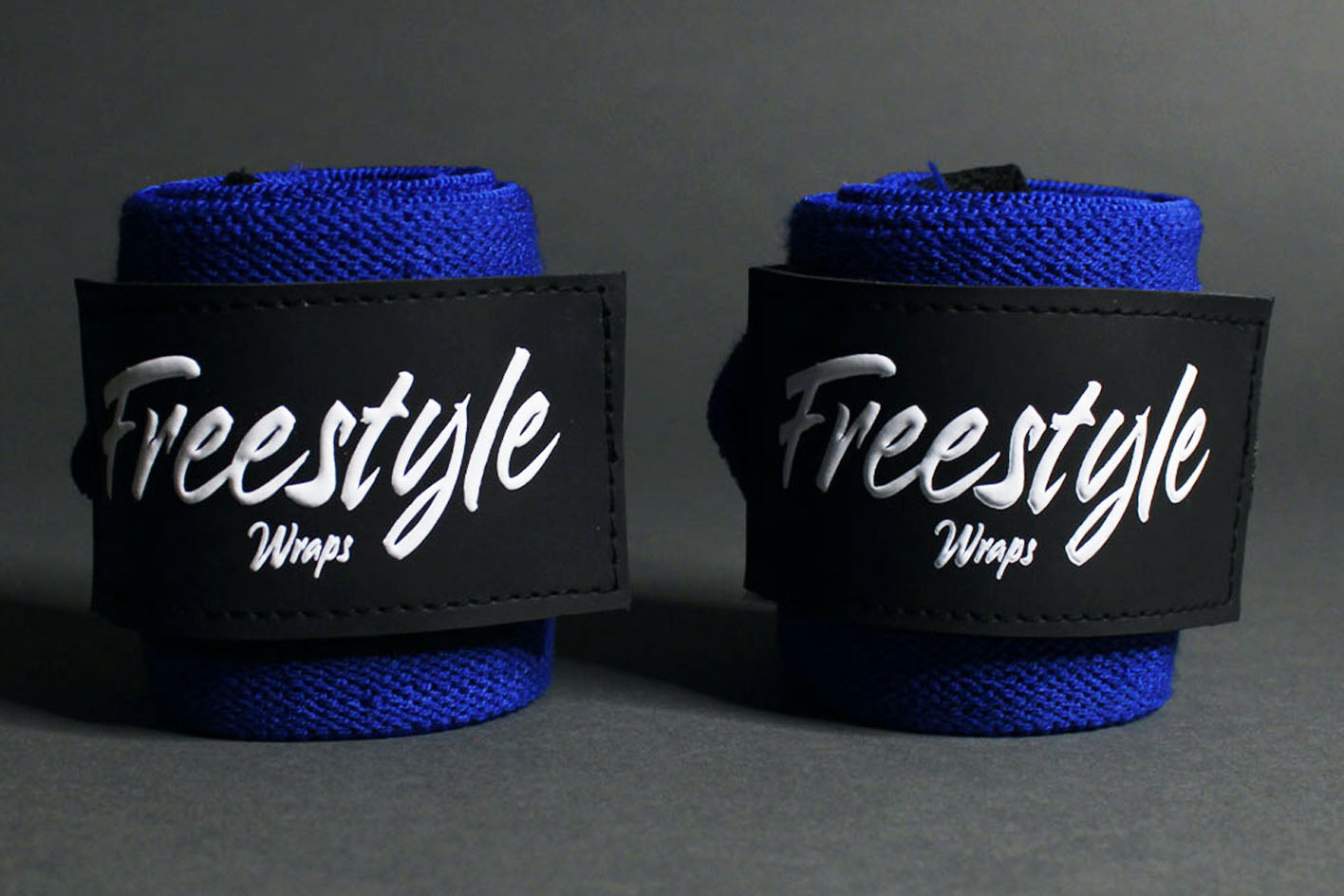 Superior Support & Durability
20" Long and 3" Wide
Freestyle Wraps are the perfect length to provide full coverage and support for your wrists while lifting weights. The width of the wraps ensures a snug and secure fit, preventing any slipping or sliding during intense workouts.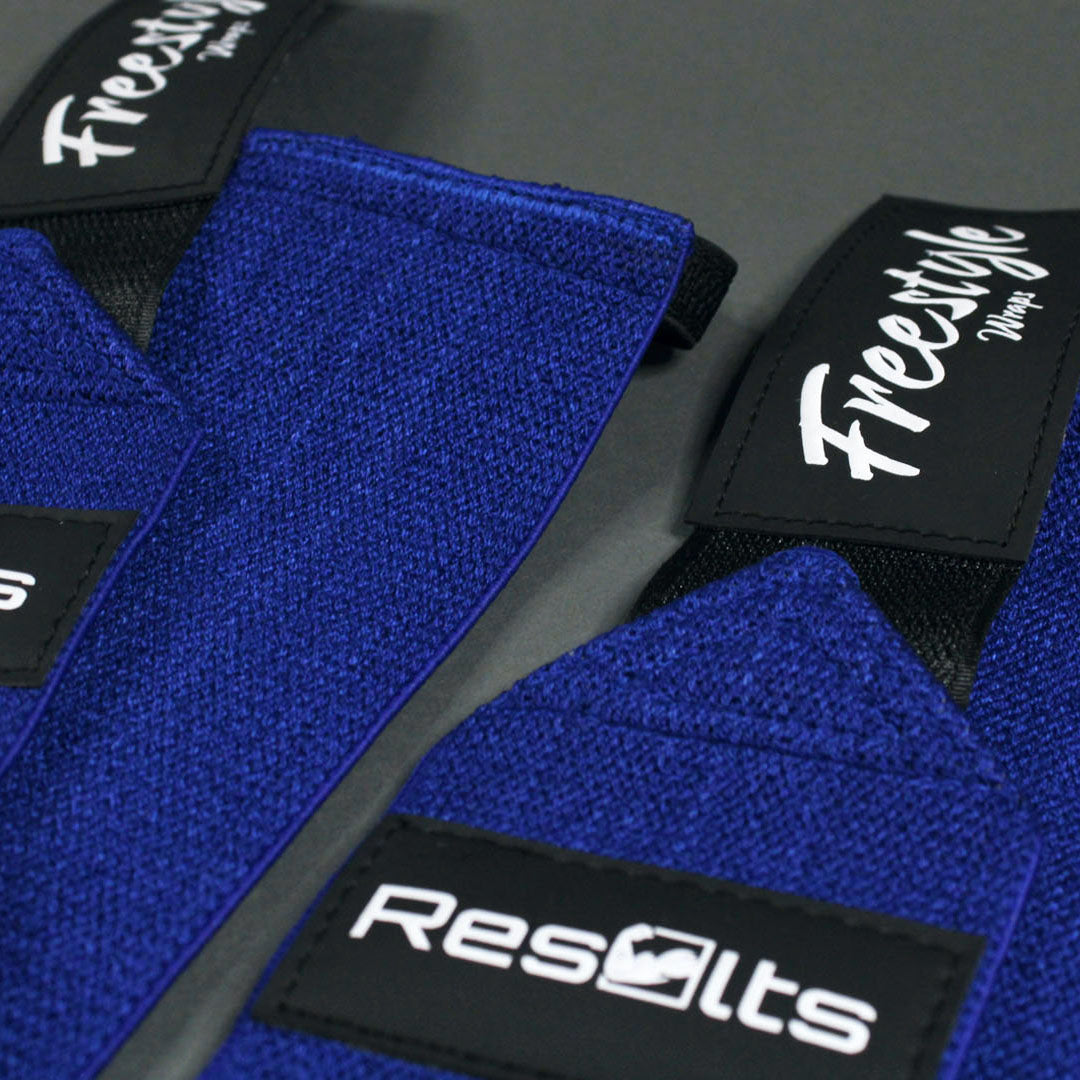 Non-Skin Irritating
The nylon/cotton blend coupled with the double stitched velcro does not irritate your skin and is made to last years of heavy training
Athlete Proven
These wraps have been tested and proven by some of the most elite athletes. Powerlifters, in particular, love these wraps for their sturdy construction and ability to provide the support needed during heavy lifting sessions. These wraps are a testament to the fact that performance and safety can go hand in hand.
USPA Approved
For Powerlifting Meets
"The USPA is the largest powerlifting federation created by lifters, for lifters. With over 400 competitions nationwide, lifters from all skill levels are provided an opportunity to showcase their efforts in a safe and competitive environment."
Gallery
Why Us?
Shopping with us is a must for athletes who are looking for the best gear. Our products are designed by athletes, for athletes, ensuring that you get the best quality lifting equipment. With 13 years of experience and knowledge in the industry, we bring you premium lifting gear that is made to last and perform.
Invest in your lifting journey with us, and experience the difference for yourself!
This product has no reviews yet.