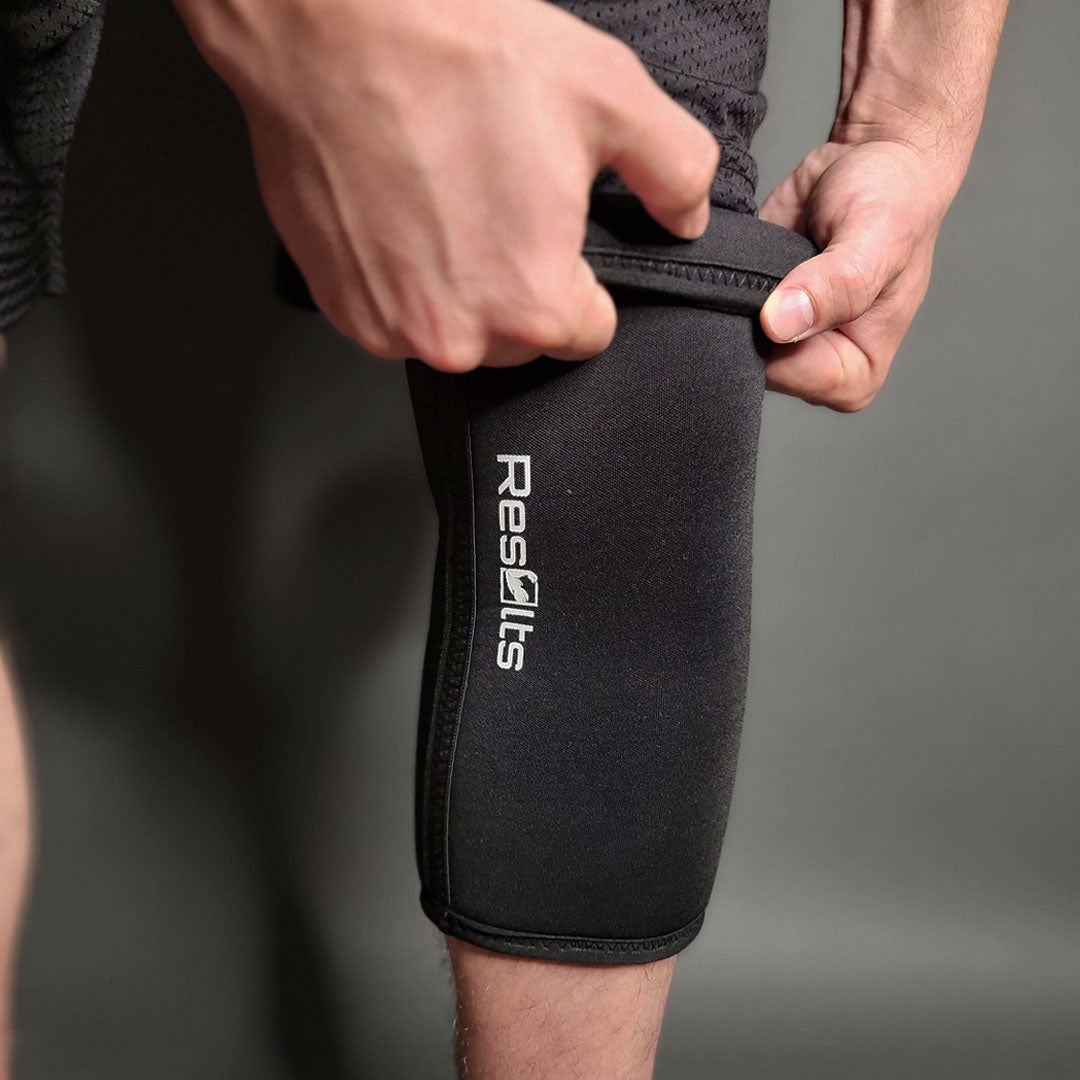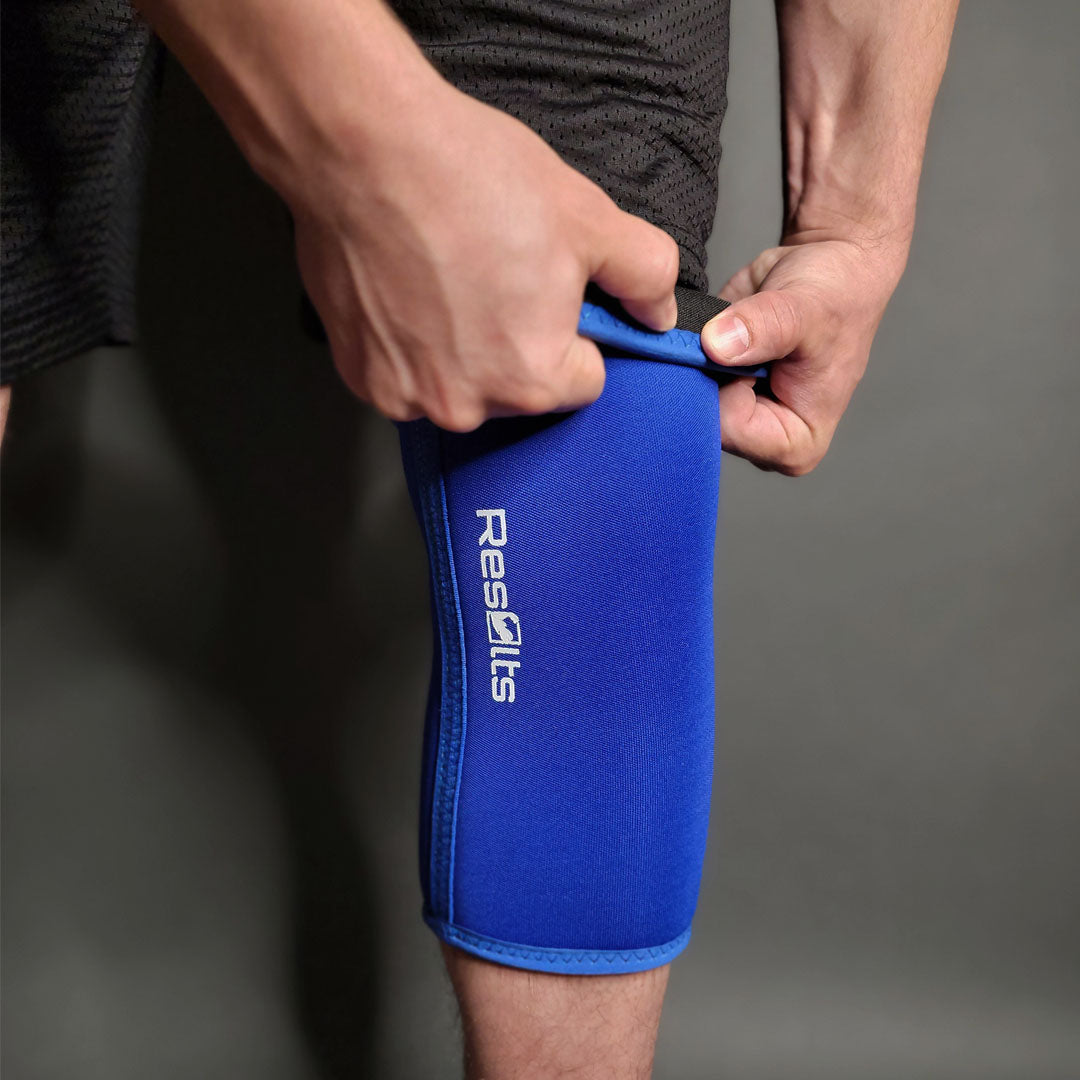 Stiff Knee Sleeves
Knee Sleeve Product Details:

7mm thickness  
High compression 
Provides joint support and warmth in dynamic movements
Reduced stress and swelling on the knee joints
Can be worn for any exercise 
Sold as a pair
Material: 12" Tapered Neoprene
Care: Hand wash with light detergent and let air dry
Maximize Support
Made with premium quality neoprene material, this sleeve delivers superior compression to keep your knees stable and prevent injury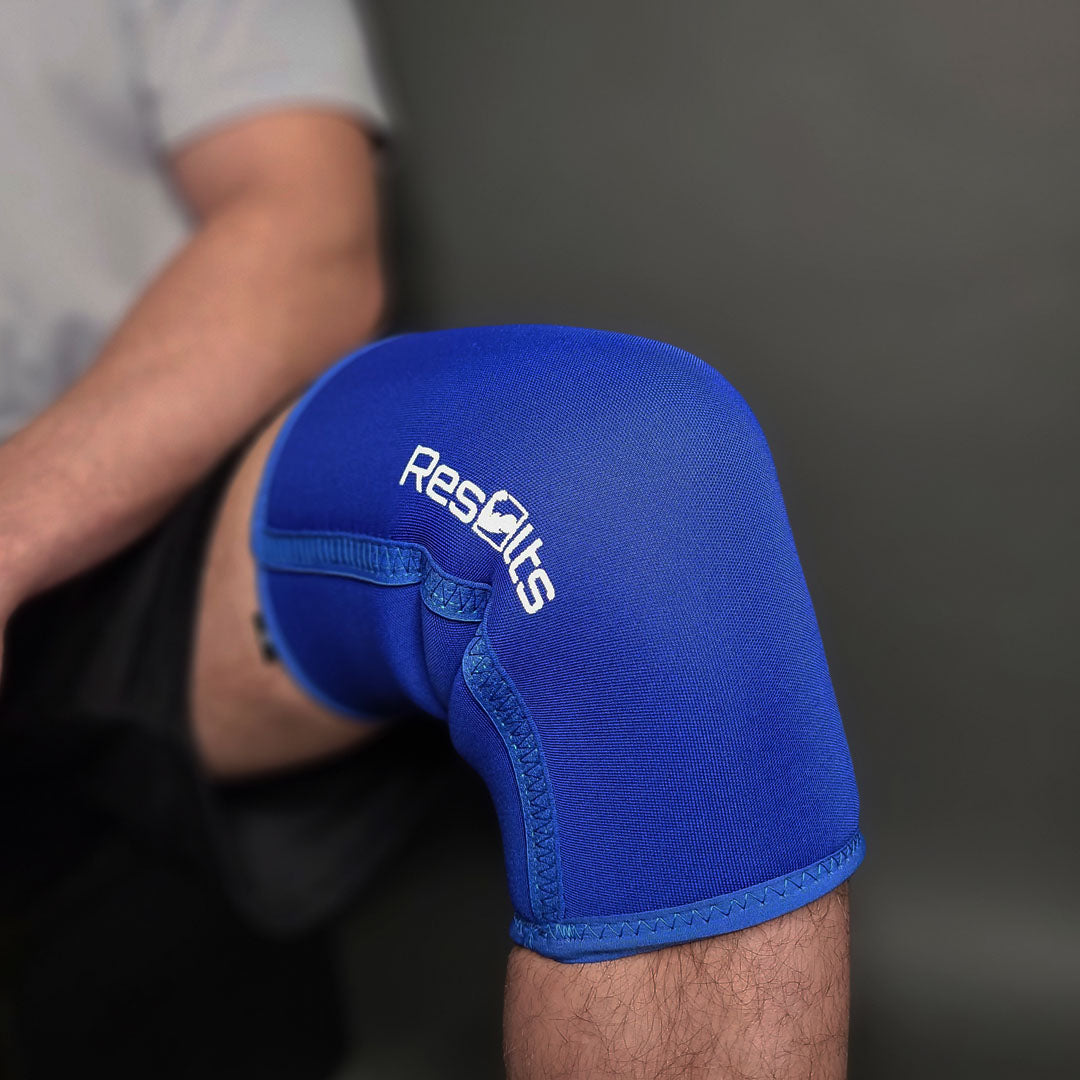 Built To Last
Thanks to its durable construction and double-stitching design. Crafted from high-quality neoprene material, this sleeve is tough enough to withstand the rigors of your toughest workouts, while providing maximum support and protection to your knees.
Comfortable
The sleeve is anatomically contoured to fit snugly around your knees, without restricting your range of motion. Its breathable fabric wicks away moisture to keep your skin dry and comfortable, even during the most grueling workouts.
Improved Performance
Perfect for weightlifting, powerlifting, and other high-intensity exercises, this Knee Sleeve for Squatting is a must-have for anyone serious about their fitness goals. Say goodbye to knee pain and discomfort, and hello to better performance and faster gains with our Knee Sleeve for Squatting.
This product has no reviews yet.