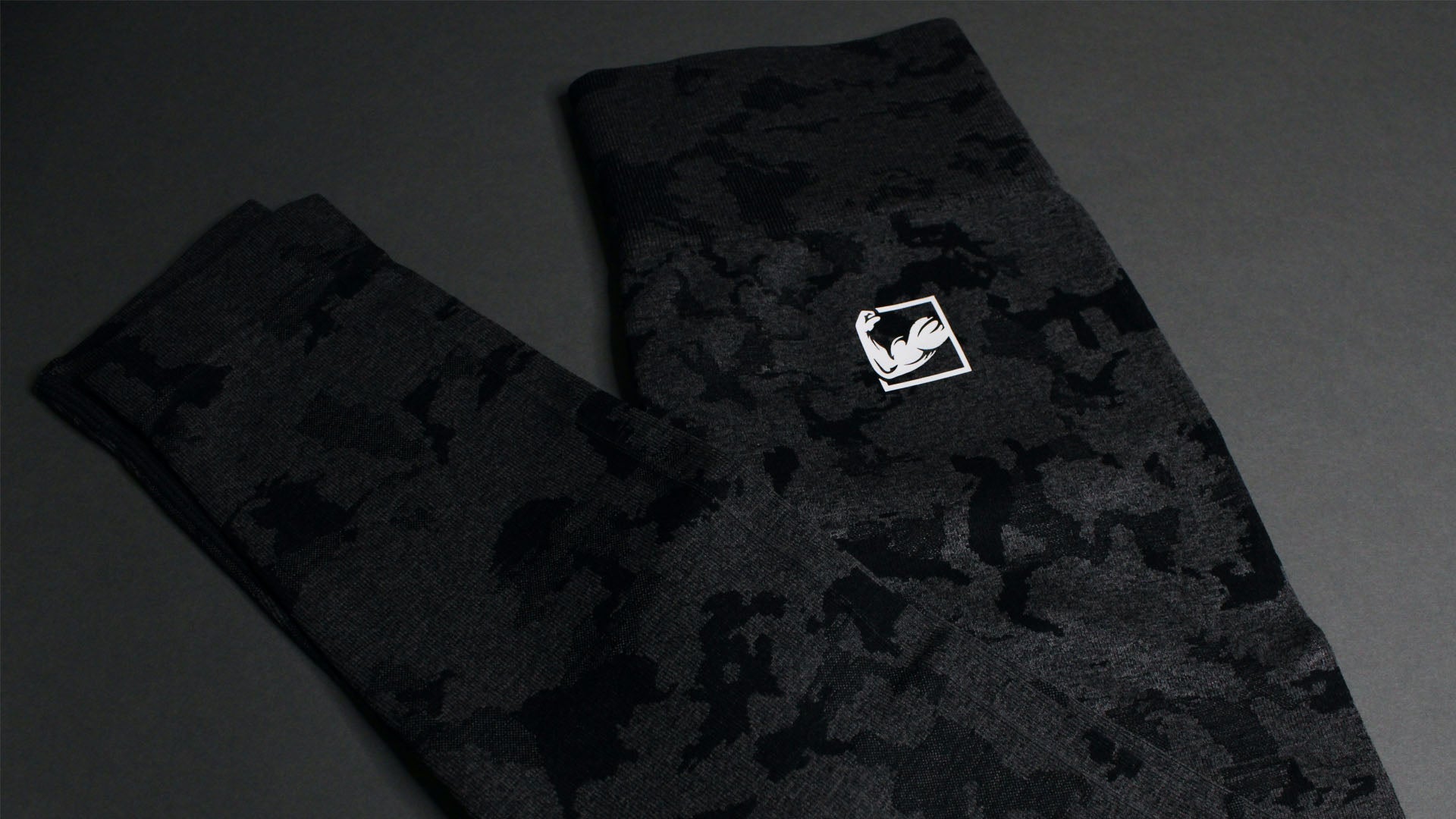 Seamless Camouflage Leggings- Black
Look cute and stay comfortable in high-waisted leggings designed for women who live active lifestyles in and outside of the gym. 

When you're a woman who's always on the go, hitting up the gym, or taking time for yoga you need leggings that are lightweight, comfortable, and stylish. That's why we developed these premium Results Box Women's Leggings that offer a seamless fit that's ideal for active ladies. Offering a high waisted fit for enhanced tummy control and a flatting, contoured design to highlight your curves and lift your butt, these leggings can do it all.

In fact, our form-flatting women's leggings feature a supportive ribbed waistband, so you can walk, jog, run, lift weights, play sports, and even do yoga without them constantly sliding down. And because they let your skin breathe more effectively than standard leggings, it can reduce sweat and odors when the hard work starts to pour in. Choose from made-to-fit sizes and cute colors and always be ready for some hard work or some great times with stylish leggings made for the modern woman. 

Product Details:

 

Women's High-Waisted Leggings 
Cute and Comfortable Workout Gear 
Improved Tummy Control and Butt Lift 
Lightweight, Breathable, and Moisture Wicking 
Polyamide (80%) and Polyester (20%) 
Black

Small, Medium, and Large Sizes

 

Get a pair of premium Results Box women's leggings with a seamless fit by clicking Add to Cart above now and always look stylish and be comfortable when you're working out.